IT services for the business and home - Cape Town
Friday, 20 April 2018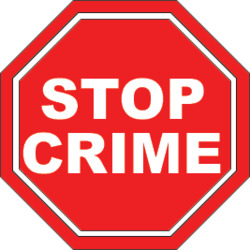 Item details
City:
Cape Town, Western Cape
Contacts

Brett Lawrence

0613486498
Item description
Are you having any IT woes?

Has your network / computer / printer / internet gone on the blink? Lost all your information and you need to get it back? Do you need any IT help, support, services and or items? If so, we can help you and we are also here for you when you need the help the most!! (We can come to you if need be)

Our service is fast, efficient and very good. You will be raving about us when we have finished helping you. This is just plain fact and we actually guarantee you this!

We offer a wide range of services including

- -Virus, malware and Spyware Removal
- -Speeding up your PC
- -Setting up security software
- -Solving hardware and technical issues
- -PCs and laptop repairs/upgrades
- -Windows Re-Installation and Upgrades
- -WIFI and Internet Problems
- -Data Recovery and HDD Replacement
- -Computer crash
- -Laptop Repair
- -New computer setup
- -Computer not loading Windows
- -Software installation
- -Setting up of a computer
- -Program installation and configuration
- -Device installation
- -Assistance when the computer does not start
- -Safe data removal
- -Help with gadgets like smartphones, tablets, ipads, smart TVs, etc.
-- Fast same day service!!
-- Home and small office visits

Our IT support expertise includes:

-- Network Setups from 1 user to 100 or more users
-- Network Setups and Network Support
-- We can travel to your location or we can even provide remote services.
-- Having any problems in cable, network equipment's like router switches or any other problem?
-- Need a Network Solution?
-- Want networks to be get separated virtually (VLANs) we can configure it or VPN is required we can do it as well
-- We can provide multiple network services you name it we can get it deliver for you
Network Design and Development using Managed Routers and Switches (Netgear or other vendors
Network Solution and Support
-- We can build and troubleshoot your Office network, manage your IT support and provide you IT solutions.
-- Network Solution and Support
-- Setting up broadband connections, LAN and WiFi networks
-- Local Area Network
-- Servers
-- Virtualization
-- Multi office Connectivity
-- Remote Access
-- Netgear Router and Switch configuration
Data Cabling
We are highly trained and experienced and we will setup a new network for your business and can also provide you further support.

We can help in getting you online like setting up your Internet or providing you Internet service or solutions

We can setup desktops and laptops for your employees and help them with anything they want to know same time.

We can setup Servers, Routers, Firewalls, Switches, Backup servers NAS, local web servers, Anti-Virus, Security

Please leave your name, email address and mobile number when making contact with us. This will ensure that we contact you in an efficient and very fast manner.
This ad is aimed for businesses / homes in the southern suburbs / northern suburbs of Cape Town
All IT services will be done through our IT division

Email: itsolutions@alphaintelligencesystems.co.za

Alpha Intelligence Systems can also provide the following services:-

- VoIP services (R0.30 cents to all local and national calls and just R0.50 to all mobile calls)
- Refurbished computers and business printers
- And we can do lots, lots more. Contact us to find out if and how we can help you!
- Email address: info@alphaintelligencesystems.co.za

"WE ARE YOUR ONE STOP ALL IN ONE BUSINESS SOLUTIONS COMPANY"