PC Technician Available for a trainee/apprenticeship position - Cape Town
Thursday, 24 January 2013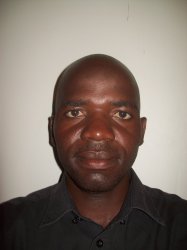 Item details
City:
Cape Town, Western Cape
Contacts

Tobias

0825044432
Item description
Dear Sir/Madam

My name is Tobias, a 30 year old PC Technician from Zimbabwe with a work permit, not asylum paper, until 2015. I am looking for an organisation or somebody that is willing to give me a chance to hone my skills as a trainee or apprentice free of charge, on full time or part time basis.

I did the following IT courses:
•Windows XP
•A+ Essentials
•A+ Specialist
•Networking Technologies (Network +)
•Server Technologies (Server +)

I can do PC building, upgrade, troubleshooting, diagnose, maintenance and repair but I have been doing it on my own not in a business environment. I can work with Microsoft Word and Excel 2007. I would like to work with people that repair laptops, printers, people that build, repair or manage physical networks or people that deal with servers.

I have a dream and don`t to see it die. I have potential and I don`t want to see the potential go unused. I have the love and passion for what I listed above that is why I am saying if you may want my services, they are available for free or for something to pay rent and put food on the table, that is if you are comfortable with giving me something small.

Anyone that want to give me the chance to do what I listed above or even a fraction of it can call 0825044432 or reply to this ad.

Kind Regards

Tobias.