Junior Traffic Manager - Cape Town
Monday, 17 February 2020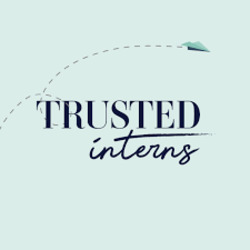 Item details
City:
Cape Town, Western Cape
Contacts

Trusted Interns

-
Item description
CWDi Cape Town is on the hunt for a Jnr Traffic Manager to assist the Studio Manager with daily
workflow of creative projects through our busy studio.

The Traffic Manager will ensure that all creative projects are briefed into the studio according to a
designer's skills and strengths to ensure that all work is extraordinary, on brief and delivered to
deadline. From a financial perspective, they ensure everyone works within the allocated hours per
project.

Job details:
 Ensure clear and concise briefs are submitted to Traffic through Magnetic
 Ensure all information is provided by Account Management before accepting briefs
 Schedule and assign briefs to studio timeously
 Advise on job timings and keep communication open and timeous
 Schedule designers time and capacity for each day
 Effective and positive communication between teams
 Identify and anticipate the need for freelancers
 Book and manage freelancers when needed
 Ensure all teams follow the processes effectively
 All artwork is thoroughly checked against the brief before sending

Skills & Experience
 Minimum of 2 years of experience in a traffic role
 Understanding of marketing and the creative process
 Understanding of various design principals and outputs (print and digital)
 Good computer skills essential
 Experience with workflow management system (Magnetic would be advantageous)
 Experience working in Creative Cloud advantageous

Attributes:
 Enthusiastic and curious about all things creative
 Team player
 Strong / thick skinned
 Positive attitude
 Highly attentive to detail
 Organised
 Thrives under pressure

Please note: In order to apply to this and other internships, please click on the apply button which will take you to the interns' platform - www.trustedinterns.co.za. Register your profile and you can go ahead and apply.