Computer Qualifications | Skills Academy - Cape Town
Wednesday, 13 November 2019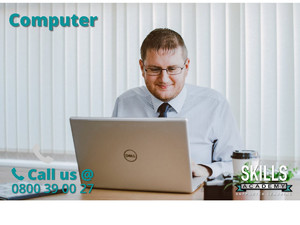 Item details
City:
Cape Town, Western Cape
Contacts

luke

0800390027
Item description
If you enjoy working on or with computers, consider taking one of our computer courses. Having basic computer literacy skills is very useful today and is important to employers across most industries. All of our qualifications are offered exclusively through Distance Learning.

Why study Computer Qualifications?
Computer-related careers, pay well and are becoming more important and popular. It is easy to find a computer-related job and if you are computer literate, you can even work for yourself. There are a bunch of computer-related careers to choose from, such as web developer, game developer, programmer or a career in tech support. You can learn and create software to do very specific jobs that will make you a valuable asset to any employer.

Computer Qualifications:
Microsoft Office Specialist Courses
Microsoft Certified Solutions Associate
Microsoft Technology Associate Course
Microsoft Windows Courses
Computer Repair Courses
Microsoft Office 2010 Courses

Any questions? Contact us now.

Call us toll-free @ 0800 3900 27

Or visit our website: httpswww.skillsacademy.co.za/computer-courses-all/

Want to talk to a course expert? Provide us with your number and email address and one of our friendly course experts will contact you.