Make your company more social - Cape Town
Friday, 19 October 2018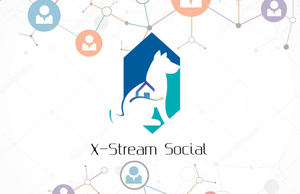 Item details
City:
Cape Town, Western Cape
Contacts

Chris

0833072643
Item description
Are you a start up company that do not know where to reach more clients? Are you a company that do not know where to begin when it comes to social media marketing? If you are in any of these two categories, then come to X-Stream Social, Social Media Marketing Advisors and Advertisers.

We can get your company to reach 30000 people a month. If you did not know, we would like to point out that there are 2,5 million active Facebook users in Cape Town alone.

At X-Stream Social we focus more on exposure, we make sure your company gets seen by posting 2 boosted posts for a week on Facebook. We also create and maintain your Social Network Platform so that you can focus on the growth of your company.
For more information, do not hesitate to contact X-Stream Social on info@xstreamsocial.co.za. Hurry. There are so much specials for those of you who join first.

The sooner you join, the more successful your company will become because you will be able to focus on business growth and serving all the new clients that your business will gain through your social media marketing which will be ran by X-Stream Social.


You can also get hold of us on WhatsApp 0728645808.