No More Geyser Problems !! - Cape Town
Tuesday, 7 February 2012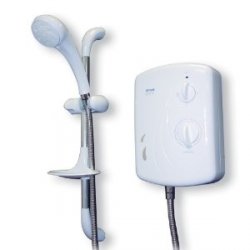 Item details
City:
Cape Town, Western Cape
Contacts

Lameez

0764559767
Item description
try the ...Triton Seville Electric Shower
The Instantaneous Water Heater provides hot water on demand. This means you are saving energy and money, compared to when using a geyser!

SAVINGS:
Electricity: At least 30% - 40% on Electricity, in some instances much more!

Water: When using the shower rose you save at least 30% on Water.

Plumbing costs: Less piping needed.

Installation costs: Much cheaper than geysers.

Insurance: Insurance companies have indicated that they will endorse these water heaters because of great financial loss resulting from burst geyser pipes.

Maintenance: These units can last for 20 years and more.
PRICE - R2300 (INCL DELIVERY)
Email for more pics and info ...