Business and home security solutions - Cape Town
Friday, 20 April 2018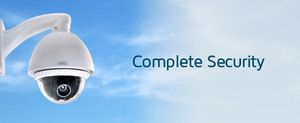 Item details
City:
Cape Town, Western Cape
Contacts

Brett Lawrence

0613486498
Item description
Crime never sleeps, don't be caught off guard. Let us help you secure your business, home and family with an affordable security solution.

- CCTV installation and setup
- Intrusion detection
- garage/gate motors
- electric fencing
- Alarm systems
- alarm upgrade
- Outdoor Motion Sensor Beams
- Panic alarm Systems
- We do commercial and residential properties
- A security solution for your entire street, CCTV with offsite monitoring analytics, along with a speaker which is linked to the control room supplying the offsite monitoring thereof
- We have many examples and references to give / share with you
- Any of our alarm systems can be linked to any armed response service provider
- All equipment is tried and tested and guaranteed (All PSIRA approved brands available, as well as our choice of recommended equipment)
Send us a copy of a quote you have received and we will better the price with the exact same equipment. Save money now
Free quotes done! - Contact us to arrange a highly skilled sales representative to provide a security solution for you and or for your business
- A personalised service you can trust!
- The above will be done through our security division / approved partner

Contact details:-
Email: securitysolutions@alphaintelligencesystems.co.za

Alpha Intelligence Systems can also do the following for you:-

- Any IT Solutions for the business and or home
- VoIP services (R0.30 cents to all local and national calls and just R0.50 to all mobile calls)
- Refurbished computers and business printers
- and we can do lots, lots more. Contact us to find out if and how we can help you!
- Email address: info@alphaintelligencesystems.co.za

"WE ARE YOUR ONE STOP ALL IN ONE BUSINESS SOLUTIONS COMPANY"