Recruitment and Labour Services for Western Cape - GP Consult - Cape Town
Monday, 7 July 2014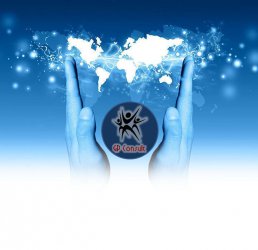 Item details
City:
Cape Town, Western Cape
Contacts

Francois

0814647554
Item description
Are you looking for professionals to aid you in getting the right personnel you need, or do you need a registered Temporary Employment Service (TES) to provide you with temporary personnel or to administer your legal responsibilities in terms of labour?

GP Consult has been in the industry for nine years and have helped numerous companies, big and small, to manage their labour and to find that perfect candidate. With our office in Cape Town now established for 18 months we are able to service the whole of the Western Cape Province.

With our highly competitive pricing, flexible approach and one-on-one consultations we are proud to announce that we have become on of the most reliable and effective Labour Consulting organisations in several industries.

We remain up to date with all Bargaining Council affairs, all legislative labour and skills requirements and we recognise the need for any company to be able to trust in their supplier's business acumen.

We do not only see us as a supplier to our clients, but as a stakeholder who can help you achieve growth and stability in your organisation. As a registered company with the African Personnel Staffing Organisation (APSO) and a Permanent Employment Agency (PEA) with the Department of Labour, you can be sure that we not only work in accordance with leading quality procedures, but that we are a committed and highly effective team.

Please send an email to francois@gpconsult.co.za or call us on 081 464 7554 to have one of our consultants contact you. We will help you define your labour needs, assist you in job profiling, and help you to choose the right type of action for your company. We do not outsource any of our services, and we are highly mobile, so we come to you when you need us.

Our website is "www.gpconsult.co.za"
Get us on facebook "www.facebook.com/pages/Jobs-Cape-Town-GP-Consult-Western-Cape"