10ft Shipping Containers, 20ft Shipping Containers and 40ft Shipping Containers - Cape Town
Wednesday, 6 December 2017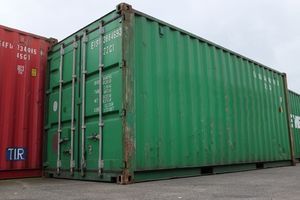 Item details
City:
Cape Town, Western Cape
Contacts

Dan
Item description
New & Used 20ft ISO containers fitted with CSC plate
New & Used 40ft ISO containers fitted with CSC plate
20ft & 40ft High Cube containers
Open Top 20ft & 40ft containers
Flat Rack 20ft & 40ft containers
'One way shipper' CSC plated containers ideal for shipping all kinds of cargo overseas.
Foodgrade quality secure storage containers perfect for domestic/supermarket usage
Wind & watertight containers to the retail industry
Container painting to the customer's colour or specification
Bespoke containers, fabricated to your requirements in sizes 6ft, 8ft, 10ft, 12ft, 14ft, 16ft, 20ft, 30ft etc.
Old end of life containers sold in "as is" condition
Bespoke conversion to Container Offices & Container Mess huts for maximum security
A Shipping Container is a standard container that is approved for shipping overseas. They are the primary method of transporting goods and items all over the world and come in mainly 2 sizes, 20ft and 40ft. The Shipping Container is ideal and essential for transporting your goods, Items and stock globally to other countries. A container must have a valid CSC plate in order to be used for shipping services. All GAP containers are approved and suitable for shipping overseas, at great prices.