Investment opportunity avaliable now - Cape Town
Thursday, 19 October 2017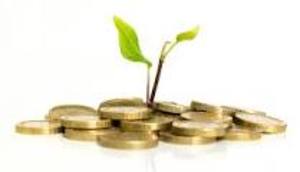 Item details
City:
Cape Town, Western Cape
Contacts

ABABA
Item description
I am in search of a business opportunity in order to start-up an investment (a company).
This morning am glad trading with you if not found a partner yet.. I am in search for a co-investment partnership or collaboration. I would prefer a production facility located in UAE; nevertheless, other directions can be considered as well (distribution, sales representative, production branch, etc.). I would like to mention that i'm ready to get involved 100% in terms of money, time and expertise in the industrial technical/mechanical area. Therefore, I am ready to consider any opportunity that may arise. I am interested having detailed discussions with any person or small/medium size company interested in a co-investment in order to relocate the production or increase it, entering the UAE market through a local branch, etc. As my background is in industrial engineering I will focus on the related areas (nevertheless, other directions can be considered as well). I have 18 years of technical/mechanical experience, around the world (different key positions: supervision, site management, technical management, etc.) in mechanical field: erection/commissioning/start-ups/assistance for production, manufacturing assistance.