MKN 45-100 gas cylinders - Cape Town
Wednesday, 10 May 2017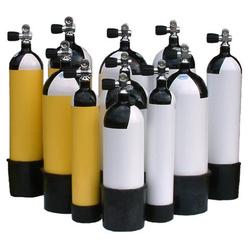 Item details
City:
Cape Town, Western Cape
Contacts

Mpumi

0218289500
Item description
MM STOCK GAS CYLINDERS
www.mmstockgascylinders.co.za
MKN 45-100 gas cylinders
Available High Pressure Cylinders: •3AA2015, 2265, 2400 .Steel and Aluminium. Oxygen, Nitrogen, Argon Nitrogen, Hydrogen, Helium, etc.
New, Used, Reconditioned 20, 40, 60, 80, 125, 156, 180, 220, K, T, 300 Cylinders can be purchased with product as well. We have available packaged gases such as Oxygen, Argon, Nitrogen, Helium, mixed gases, Nitrous Oxide, Carbon Dioxide (CO2), Hydrogen, Propane, Acetylene, and many others.