A Financial Solution for you - Cape Town
Monday, 7 October 2013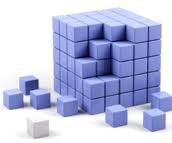 Item details
City:
Cape Town, Western Cape
Contacts

Vanessa

0215572996
Item description
A lack of cash flow could lead the crash of your business
Empower your business to reach its full potential.


If you find yourself reaching the end of your overdraft facility but there are still creditors to pay and salaries are due shortly, then you might be surprised to know that there is a solution.

I am committed to providing a cost effective, professional service that offers innovative solutions to suit your specific needs.



Benefits

Efficient outsourced debtor collection
Improved cash flow enables you to provide greater credit terms to your clients
A team as excited about doing business as you are
Higher profits and peace of mind.
 More time to focus on growing your business

The Business Problem

Are you experiencing a common business problem?
Your success in growing sales is causing cash flow problems?
Access to conventional funding is not a solution, due to unnecessary red tape and time delays in obtaining a response and the inherent restrictions?
Instead of being free to devote time to running the business, Management's time is taken up by having to become more and more involved in administering and collecting the receivables?
I have the solution!
An outsourced receivables administration function on your debtors book
Allowing me and my team to concentrate solely on what's rightfully yours



Immediate decisions and no threats on unnecessary red tape and time delay
And in so doing, ensures that your business enjoys the benefits of success:
Accelerated cash flow to fund growth.
Increased Gross Profit through early settlement discount.
Cost saving - reduced overheads, for example: postage, emails, telephone and salaries.
Increased turnover - by offering longer terms selectively.
Management focus - attention paid to the core activities.
You can devote your time and energy to building the business while I collect the money.